23/10/2006
A Walk Down Memory Lane/Riding the Wave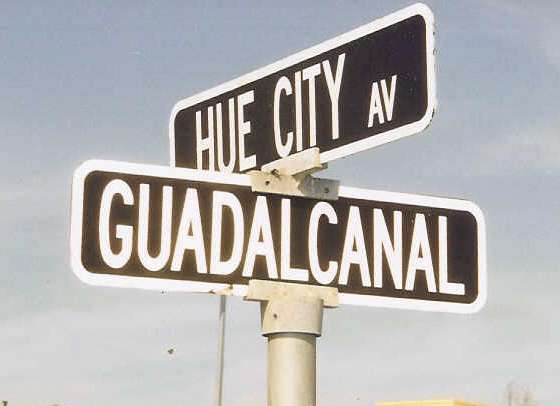 Sunday night was a time for reflection. My buddy Vinny and I sat down with a bunch of the new guys to watch a Marine Corps boot camp documentary. The documentary was filmed in San Diego roughly at the same time I was there. It follows the training of Platoons 1137 and 1141 from Charlie Company. I was in Platoon 1146 of Bravo Company, meaning I was just behind the recruits in the film. One of my other buddies from my deployment, Rivera (who I call Duncan because he's about as big as NBA star Tim Duncan), was in 1141.
It was amusing to watch, both because of the intense memories from that period of my life and because I can remember how hard everything seemed at the time. Of course the filmmakers couldn't show all the insane stuff that happened (it would give away the surprise to future recruits and I'm sure many watchdog organizations would have collective heart attacks), but the film was enough to send me on a stroll down memory lane.
A few days before I went to boot camp my buddy Arliss and I were watching Full Metal Jacket. I hadn't seen the film before and Arliss felt it was necessary for anyone about to do what I had planned. I remember not being able to stop laughing at the antics of R. Lee Ermey as he whipped (literally) his rag-tag bunch of draftees into men about to go off to war in Southeast Asia. I'm sure it wasn't meant to be funny, and what I went through certainly wasn't funny to me at the time, but looking back on it all now I'm able to laugh because it's a process necessary for every Marine to go through. My grandpa likely feels much the same way about his time in Navy boot camp 52 years ago. In fact, we swap stories occasionally, talking about how crazy our instructors were and the even crazier stuff they made us do. During boot camp I was even interviewed by a reporter for a newspaper from New Ulm, MN, who happened to be visiting the depot.
A lot of the guys from my platoon are probably in their last week of work or on leave and waiting to go home like I am. It's strange to think that the thirty or so of us that graduated (out of an initial platoon of 88, I believe) are at the same crossroads together. And yet, just like in boot camp, we're a team, forever bound by those thirteen weeks of insanity, sweat, and heartache.
I was sorting and packing old address books this weekend when I came across one I had during boot camp. In it are names of guys from that platoon I'll never forget — Shawn James from Indianapolis, my closest friend and fellow scribe. Spencer Quiner, the quiet guy from Homer, Alaska, who looked almost exactly like me. Billy Vorhies, the kind-hearted, tough-minded kid from Itasca, IL, who reminded me so much of my cousin Teddy. I wonder what they're up to, how their enlistments have treated them. Billy and I went to Infantry training together, but I haven't seen him since. The last time I saw Shawn or Spencer was in March of 2003 as they left for their occupational training. Guys, if you find your names popping up in a Google search with a link to this site, drop me an e-mail. I'd love to hear how you and your families are doing.  I think about my drill instructors, SSgt McLaughlin, Sgt Maciel, and Sgt Brown. I haven't seen SSgt M or Sgt Brown since 2003, but I recently ran into now-SSgt Maciel when I was down at the lake on base. We chatted briefly before returning to our respective runs.
It's strange to be leaving it all behind. Sometimes I feel like "Red" n The Shawshank Redemption, wondering how I'll adjust to life on the outside. I worry about being institutionalized, the lack of a steady paycheck, the uncertainty of no health insurance. I wonder what my place in the world will be like, if I'll ever fit back into the society I left four years ago.
I'm ready for the past to be a bunch of memories, scattered on the beach of my consciousness like sea shells, but the future looms above me like an enormous wave I have to surf. In my experience you fall often when you surf, and you have to maintain a sharp look-out for sharks. However, standing here on the edge of the sand, I've got to say the water looks inviting.
---
Previous post
Not the words of one who kneels
"Then he [Grant] looked toward Lee, and his eyes seemed to be resting on the handsome sword that hung at that officer's side. He said afterward that
Next post
Ergonomic Poetry: The Anti-kody
Describing Václav Havel's Anti-kody as "graphic poetry" almost seems to sell the genius of these constructs short. Each individual piece is a small,