9/9/2007
Ergonomic Poetry: The Anti-kody
Describing Václav Havel's Anti-kody as "graphic poetry" almost seems to sell the genius of these constructs short. Each individual piece is a small, tightly-wound riddle, ingeniously simple and yet conspicuously complex, simultaneously amusing and enthralling. Reading the Anti-kody brings pleasure similar to reading poetry by e. e. cummings or William Carlos Williams, but Havel lavishes a beguiling citron twist to his poetry.
There's some real artistry and mediation that is appreciable with even a very limited understanding of Czech.
The mirth of the ISMY (-isms) series puts human eccentricity on the page in a sort of word-photograph. So incredibly fresh is the way the picture created by the printing of a word is enough by itself to communicate Havel's frame of mind, his amusement and unfiltered distillation of our mass peculiarity.
Consider the following:



The vpřed (forward!) poem isn't so much a slap in the face as it is a Python-esque thumbing of the nose at Communist ideology: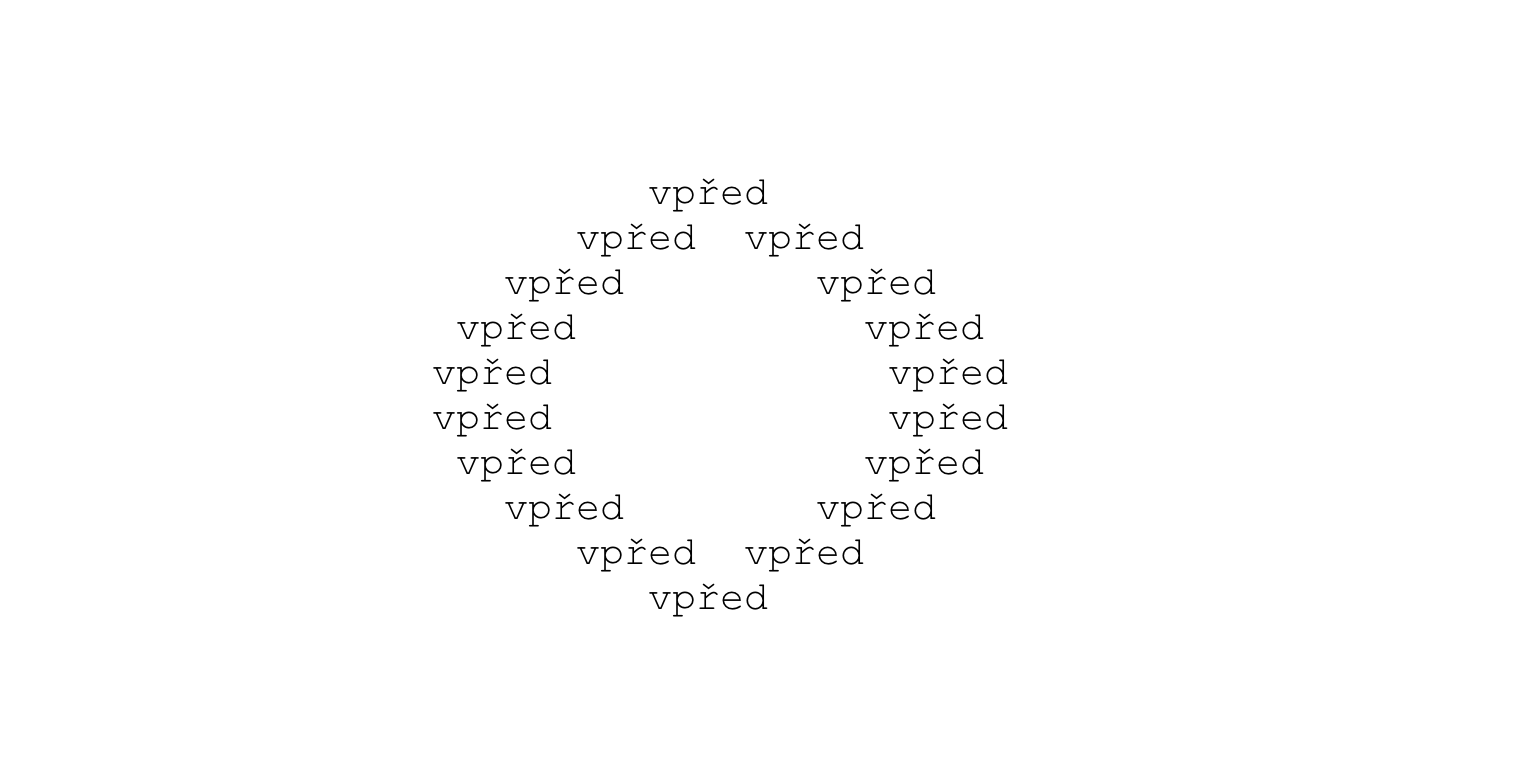 I wonder precisely what Havel was thinking about when he wrote the slova/slovo (words/word) poem. Was this a clue to the Anti-kody as a whole? A meditation on the power of a single word?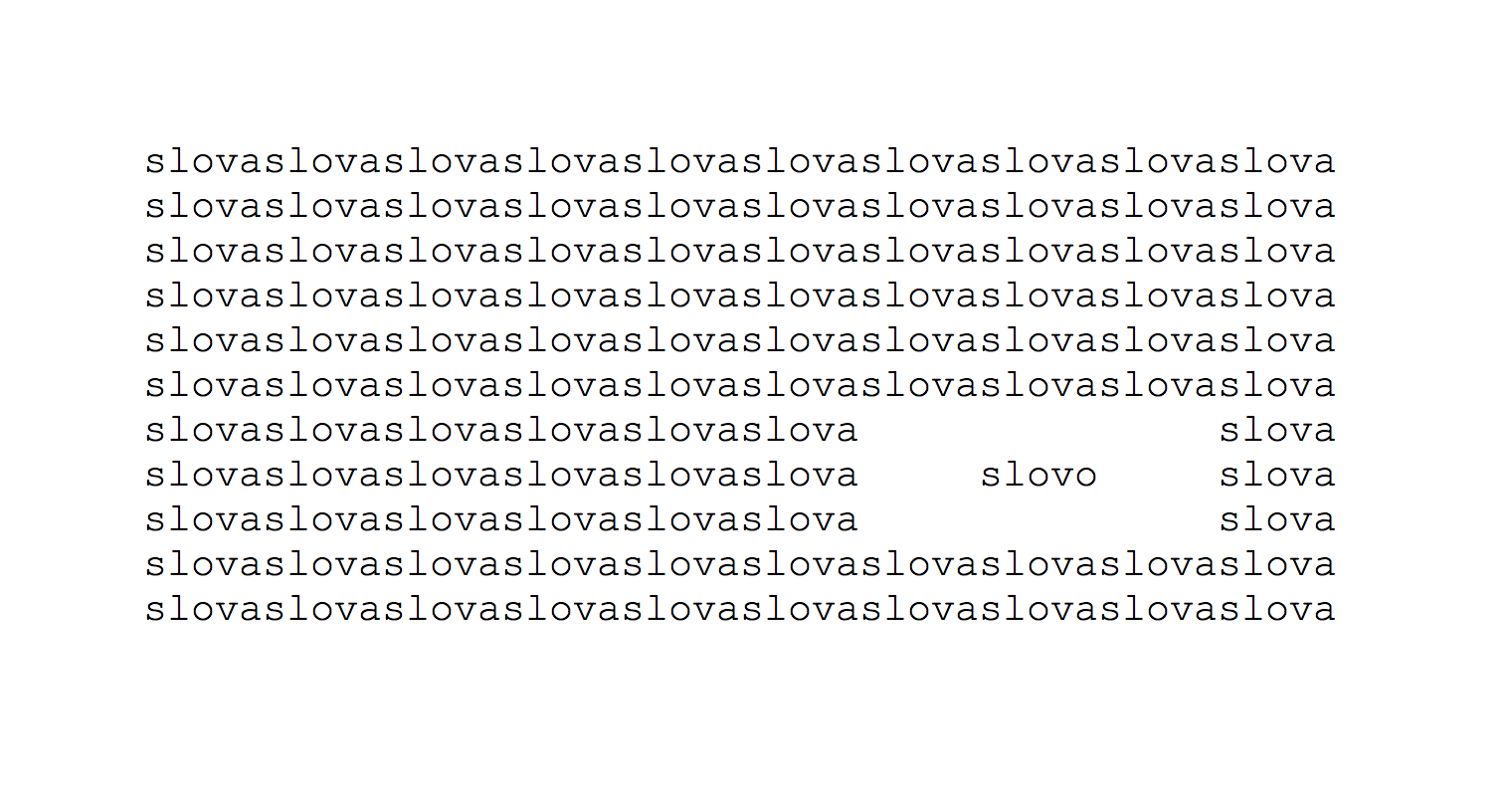 It seems so complexly simple that the original meaning must be buried beneath sedimentary layers of (perhaps unintended) inferred meaning, requiring some sort of paleo-linguist to unearth.
My favorite, however is "VZNIK A PRŮBĚH MANŽELSTVÍ " ("The Start and Progress of a Marriage"):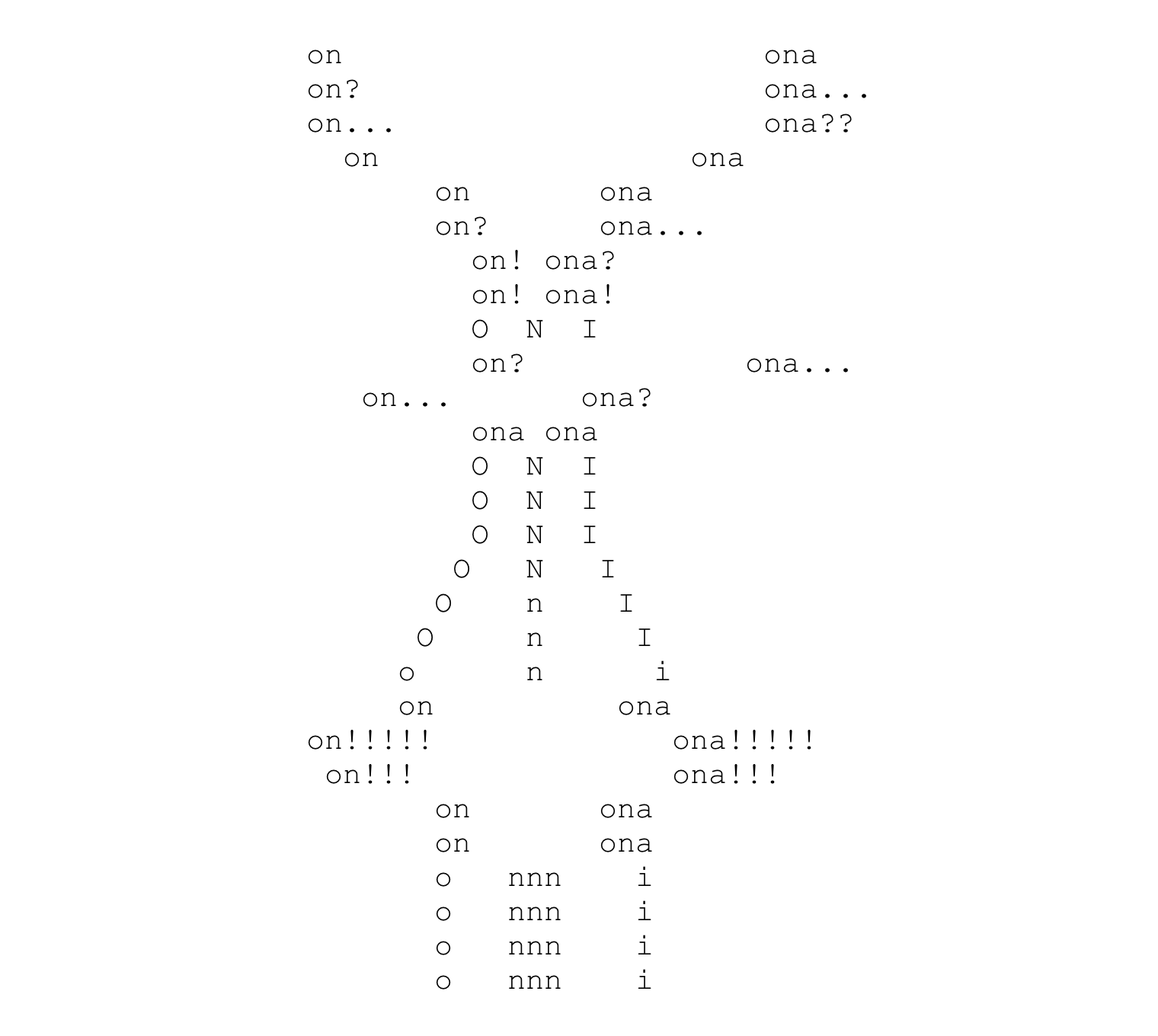 This poem meant more to me than the others because at the moment I'm very much living this poem. In a little over a year I'll be getting married, and already I can see how the two parties in the marriage slowly merge across the page and become one entity. My fiancée and I are making our own progression from on/_ona_ (he/she) into oni (they, or in our case, us). We've had our occasional disagreements and doubts, but whenever we enter into dialogue with one another (just as the words to on the page) we wind up confirming our oni identity. The way Havel mapped this intricate relationship out on a page so straightforwardly is brilliant.
---
Previous post
A Walk Down Memory Lane/Riding the Wave
Sunday night was a time for reflection. My buddy Vinny and I sat down with a bunch of the new guys to watch a Marine Corps boot camp documentary.
Next post
Things Ain't What They Used to Be
Oscar Emmanuel Peterson b: 15 Aug 1925, Montreal, Quebec, Canada d: 23 Dec 2007, Mississauga, Ontario, Canada Oscar Peterson has died. There will be