21/4/2016
Photos from a Day of Disrupting White Supremacy & Anti-Black Racism @ UW–Madison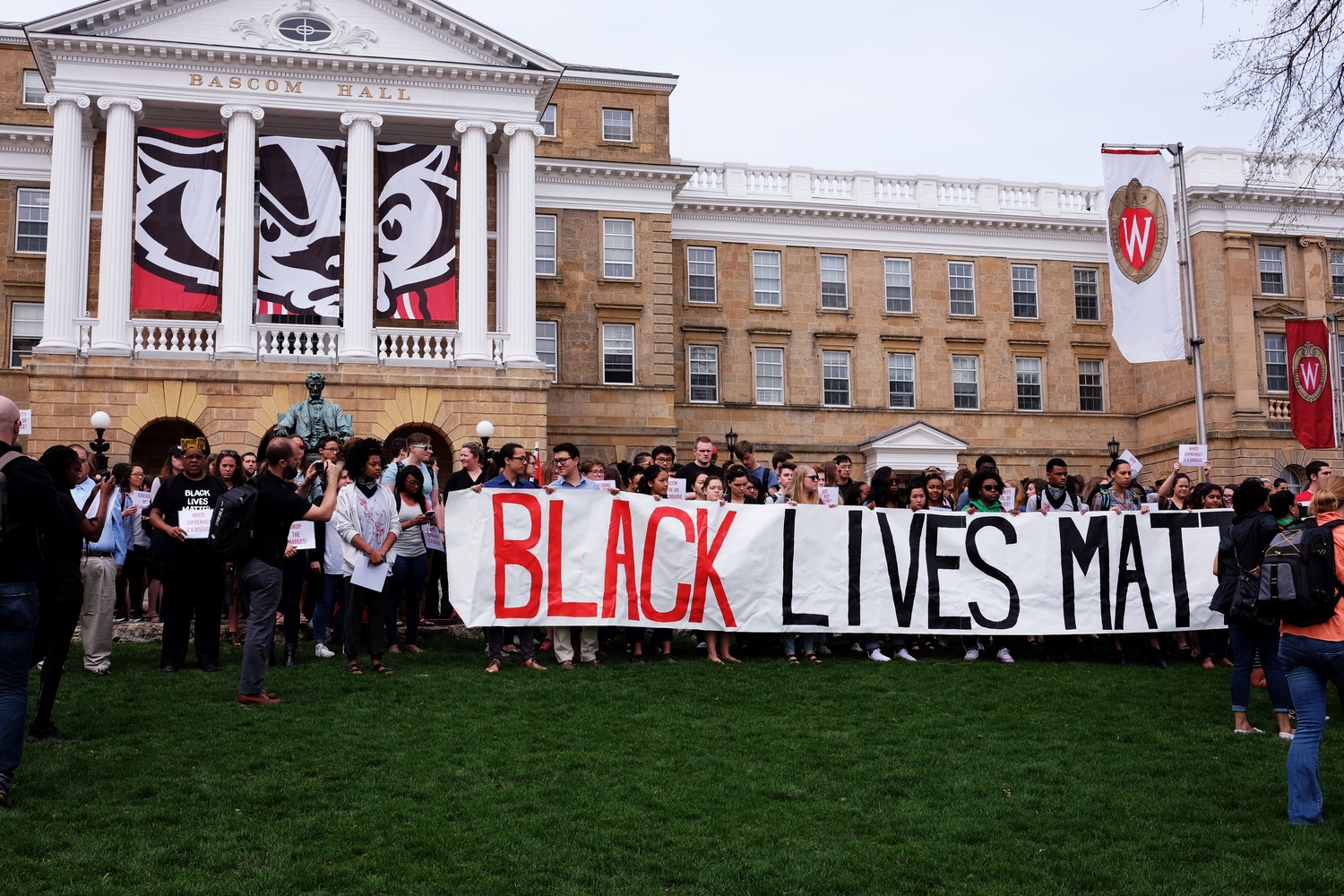 Gathering at Bascom Hall, seat of the University's administration.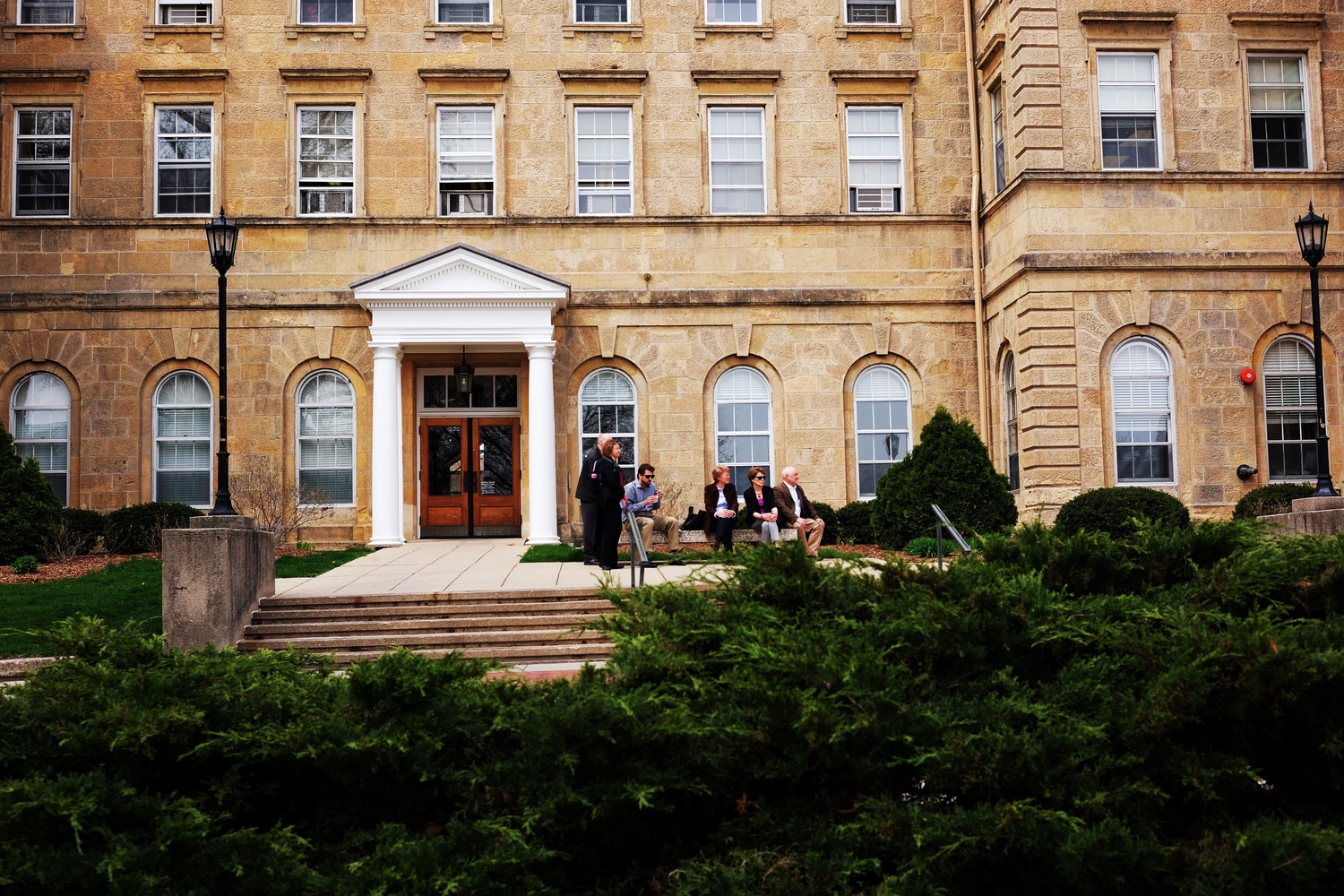 Dean of Students Lori Berquam, Provost Sarah Mangelsdorf, and others observe from afar just outside their offices in Bascom Hall.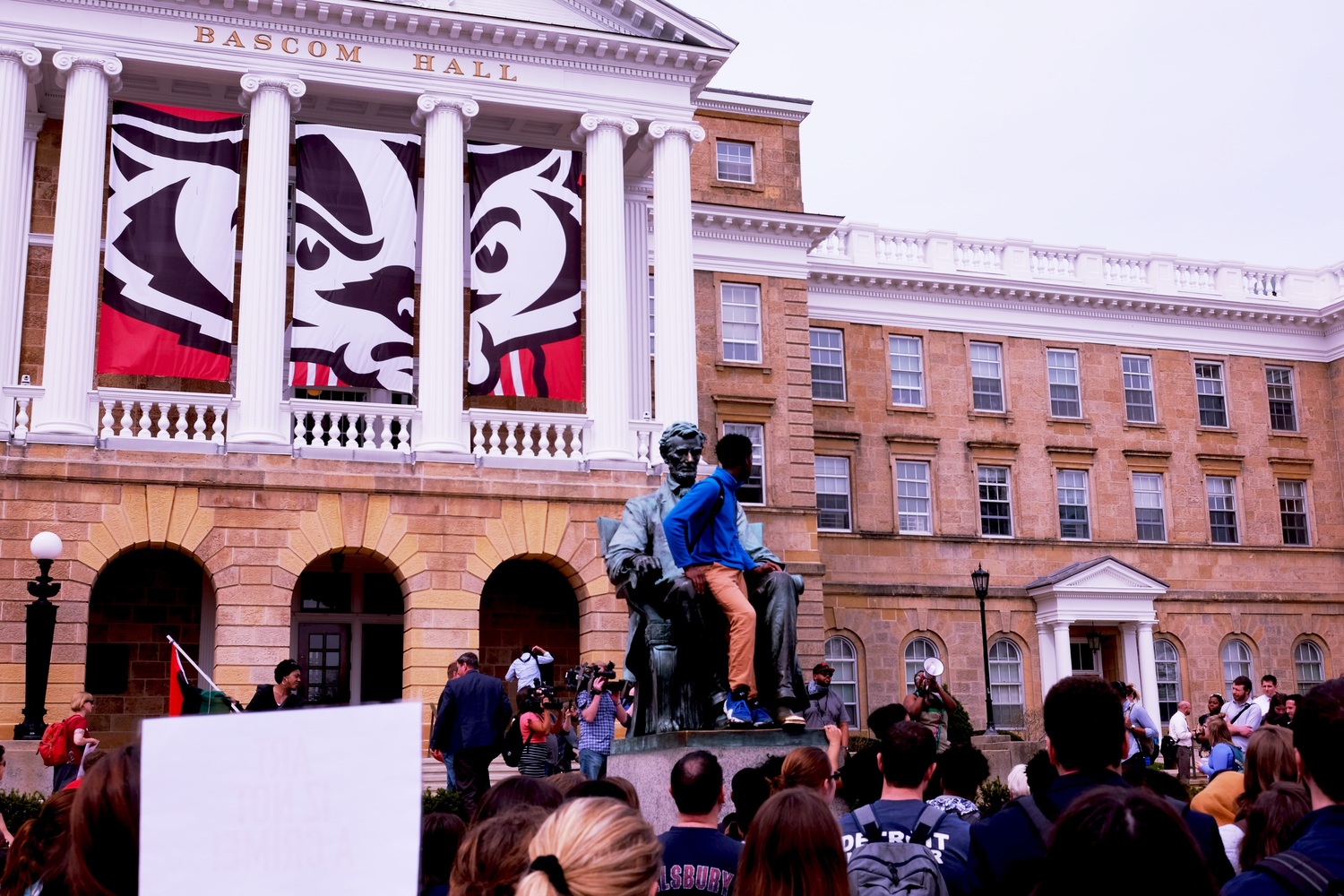 Students gathered at the Abe Lincoln statue on Bascom Mall listen to one of the organizers of the demonstration.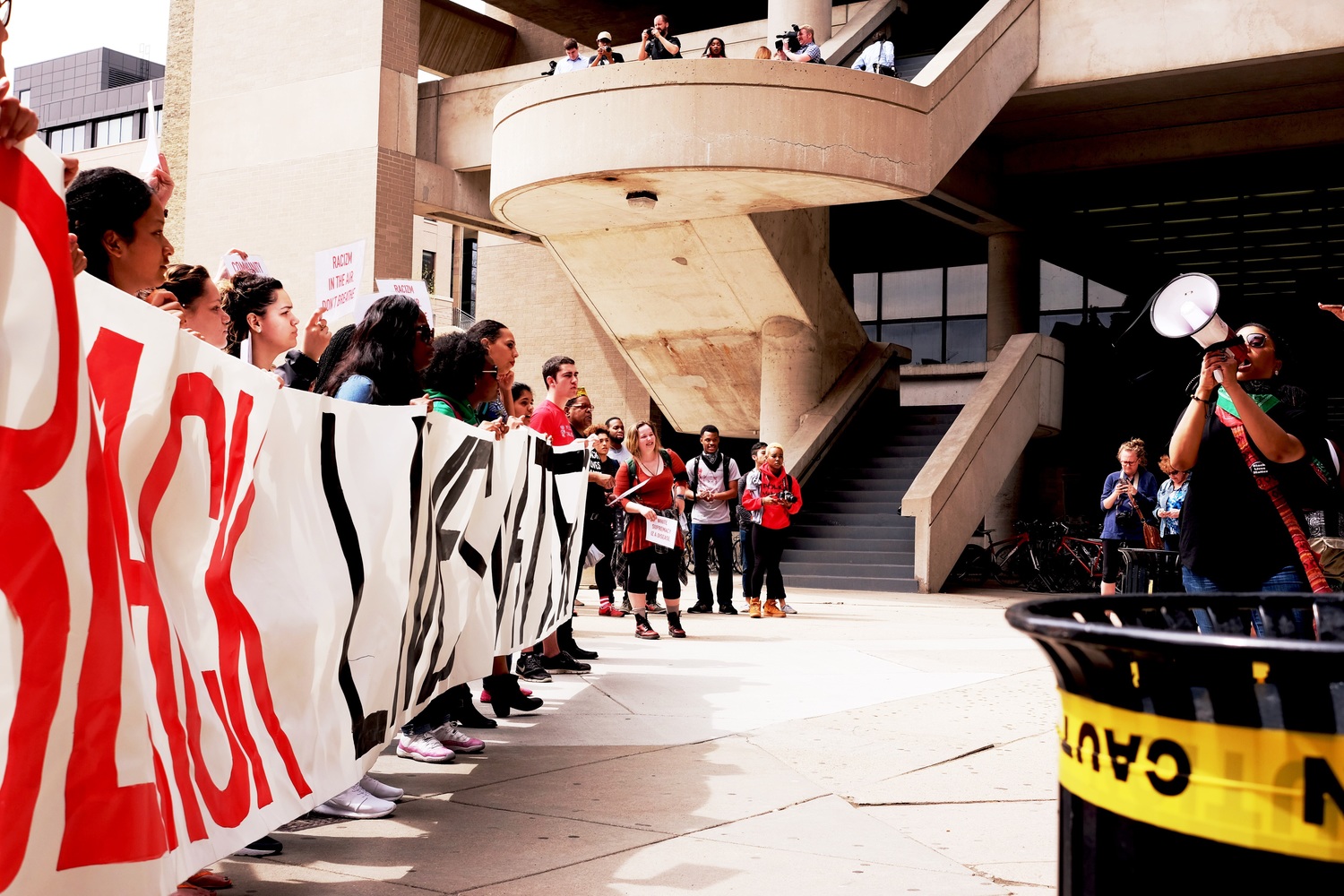 Student protesters arrive at Helen C. White Hall, home of the Department of Afro-American Studies and College Library, the main undergraduate library.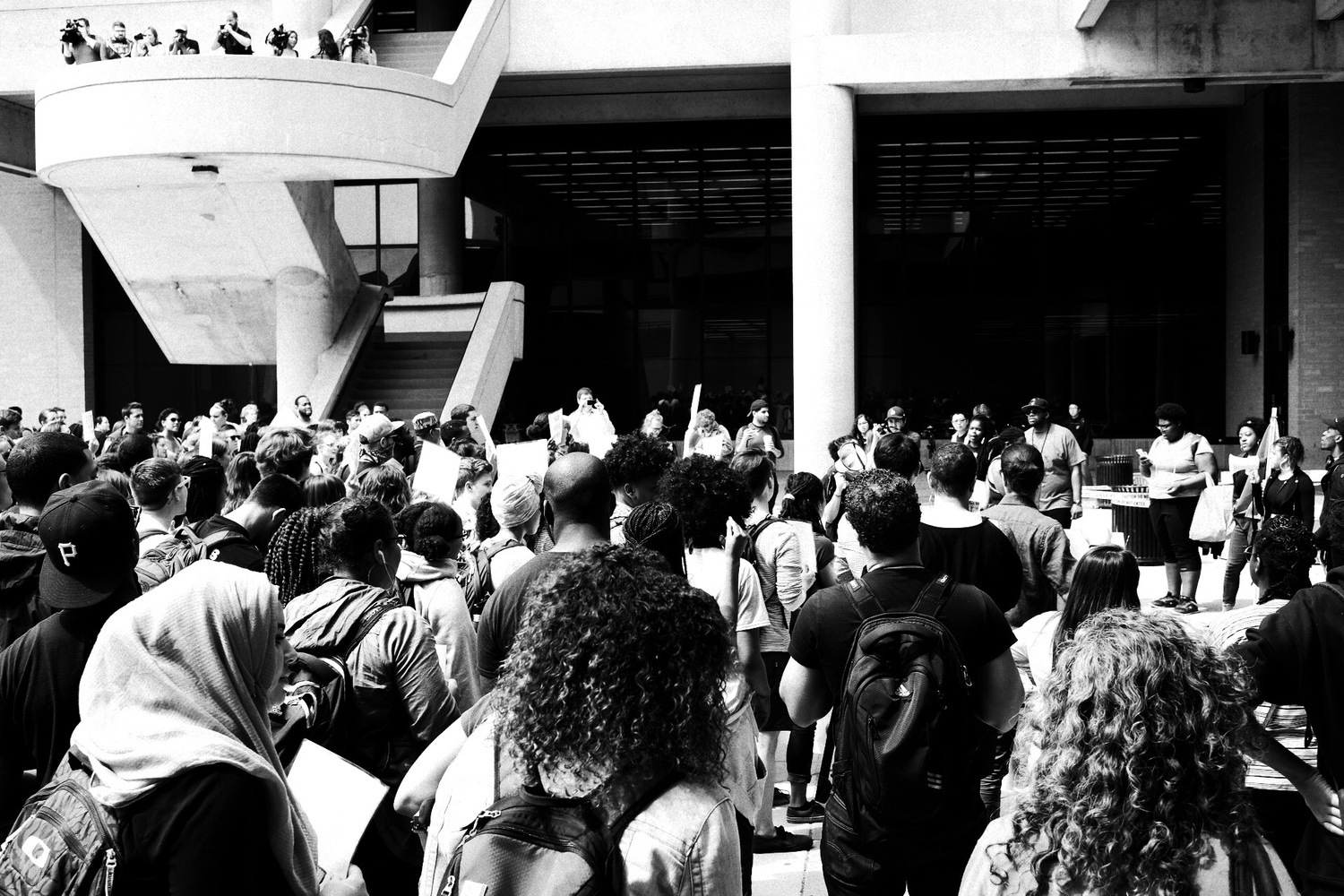 Students chant outside Helen C. White Hall.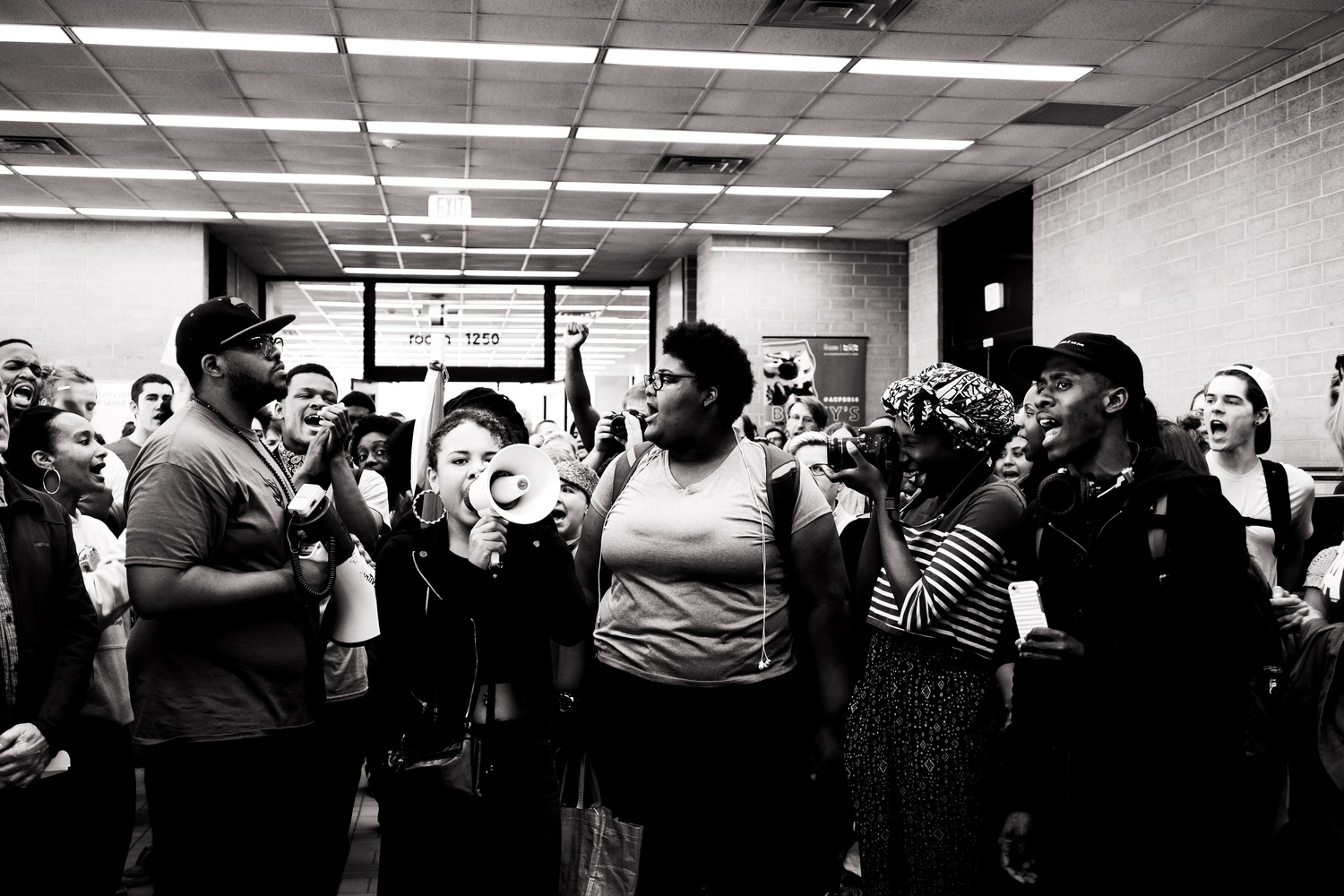 Student protesters occupied Helen C. White Hall, symbolically disrupting studying as a rebuttal to University of Wisconsin Police who removed a Black student from an Afro-American Studies class and arrested him for allegedly authoring anti-racist graffiti on campus buildings.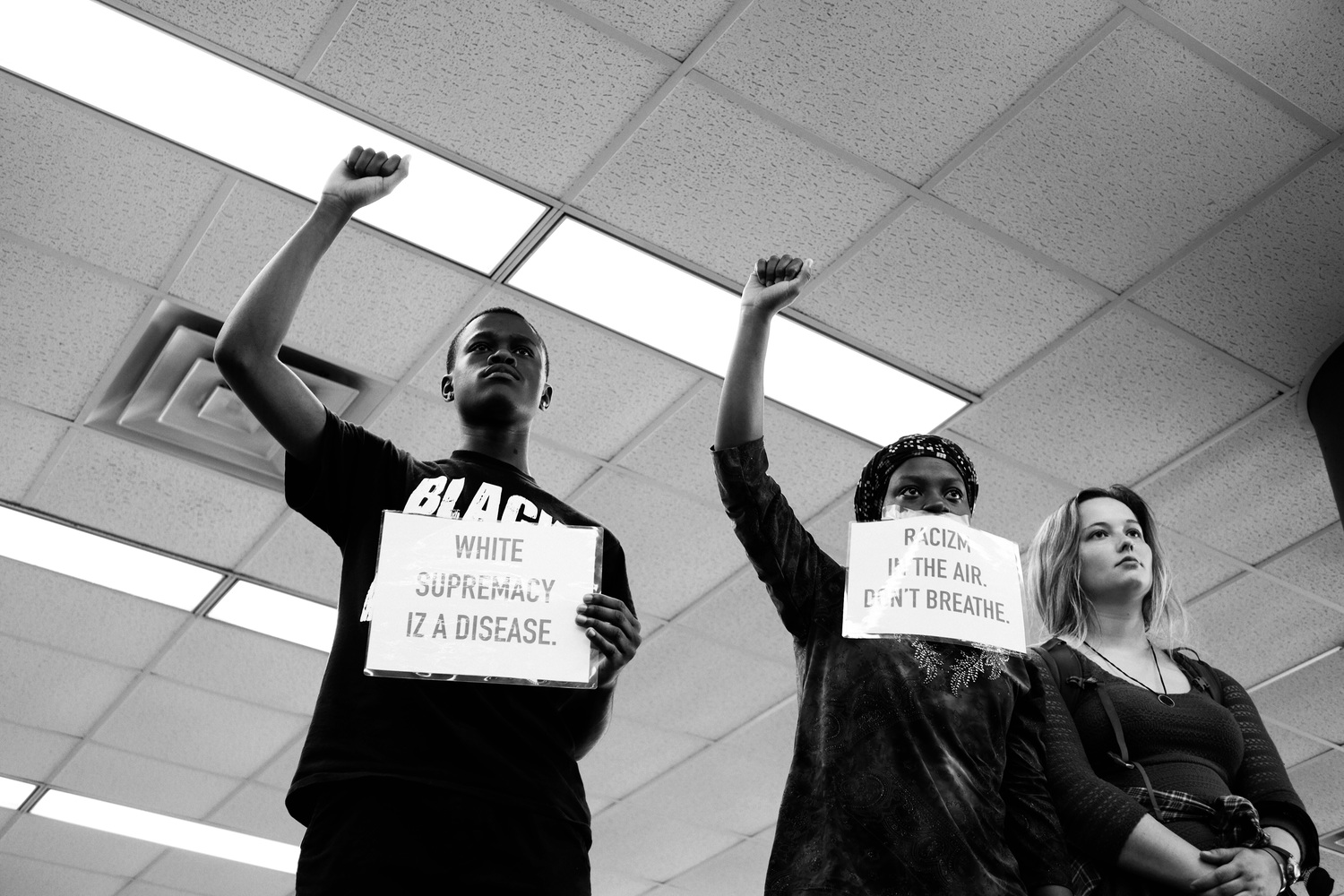 Making their message heard without saying a word.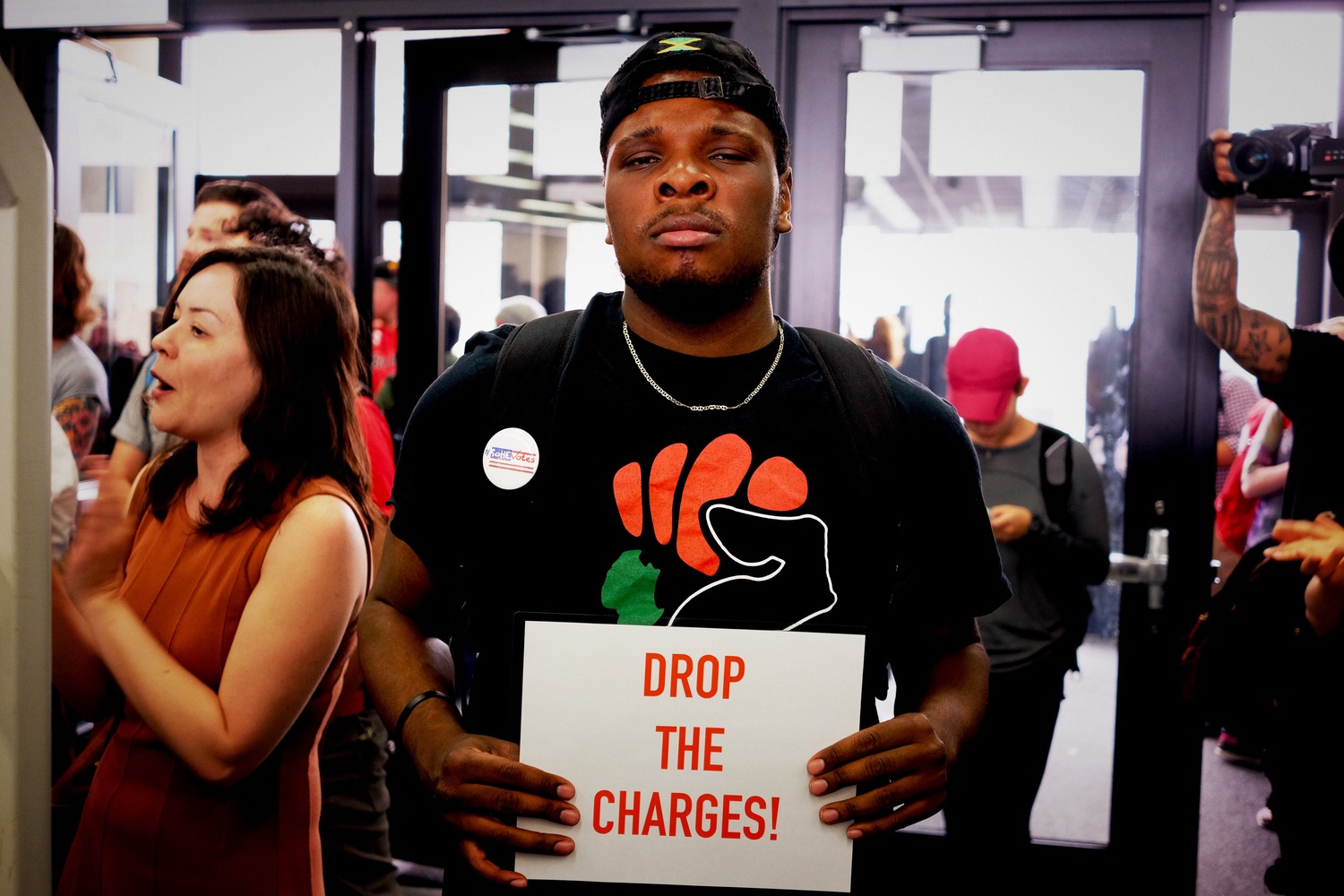 This young man was kind enough to grant my request and pose for a photo.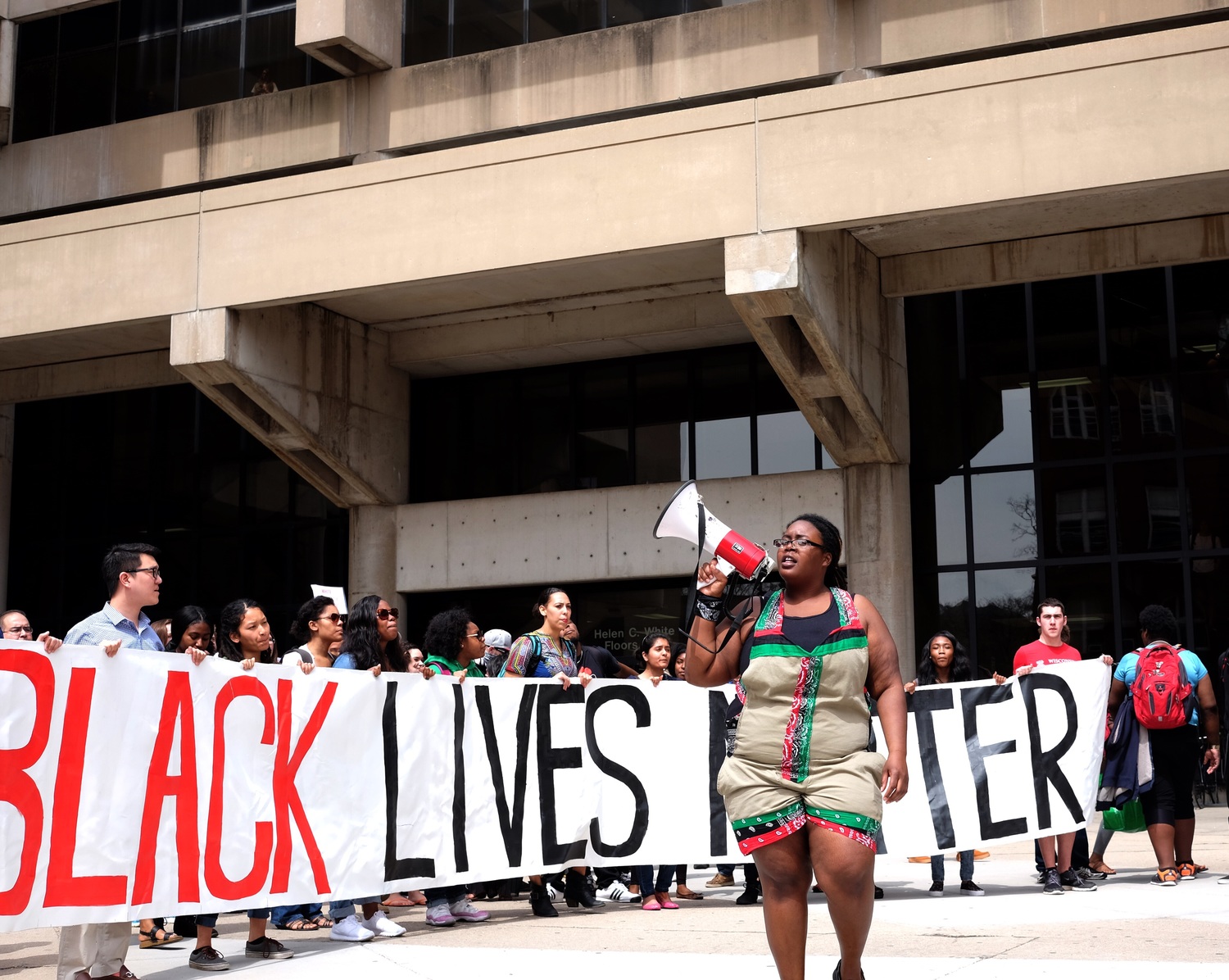 Preparing to march from Helen C. White Hall, down N Park Street, to University Avenue.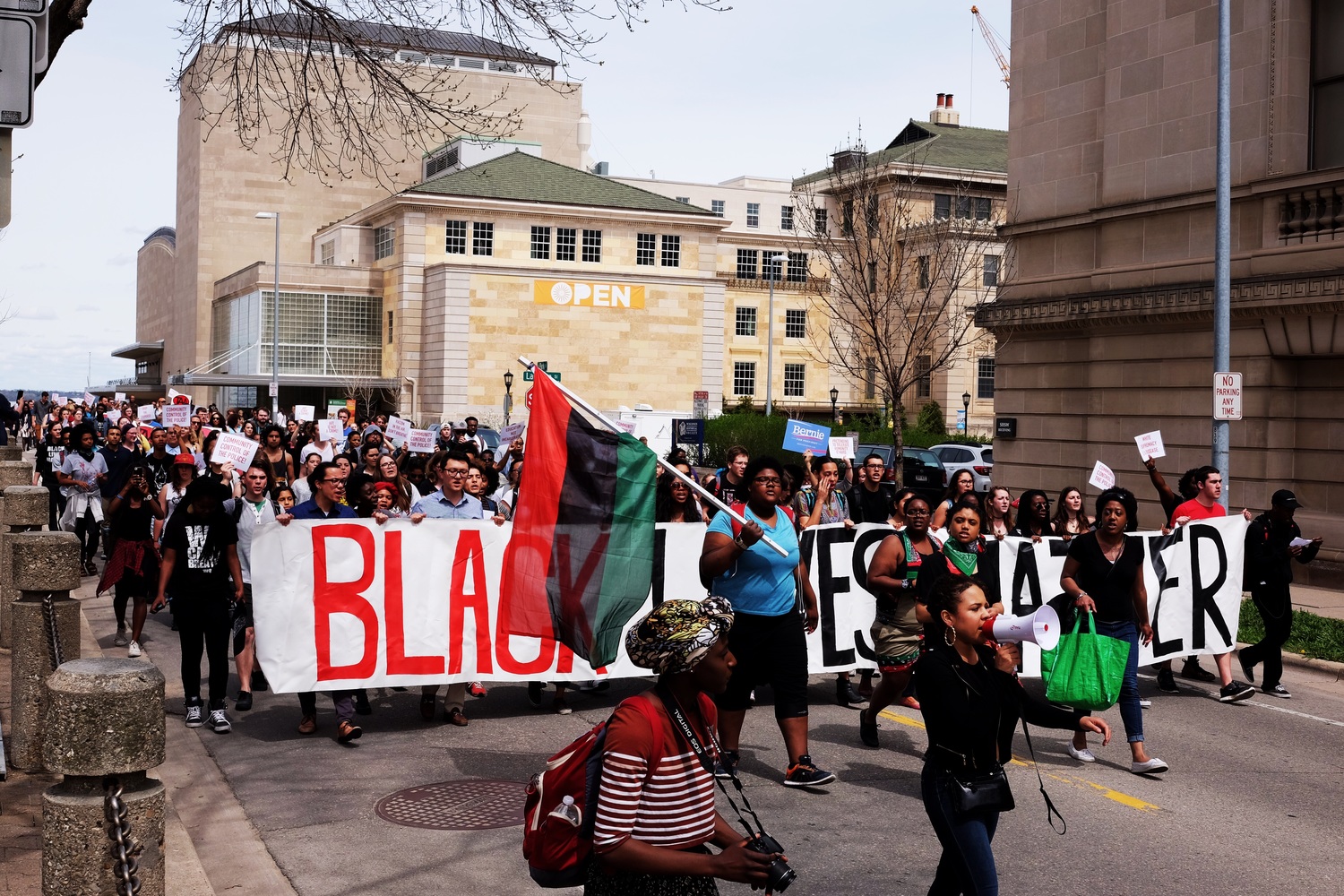 Marching down Park Street between Science Hall and the Wisconsin State Historical Society, with Memorial Union and Union Theatre in the background.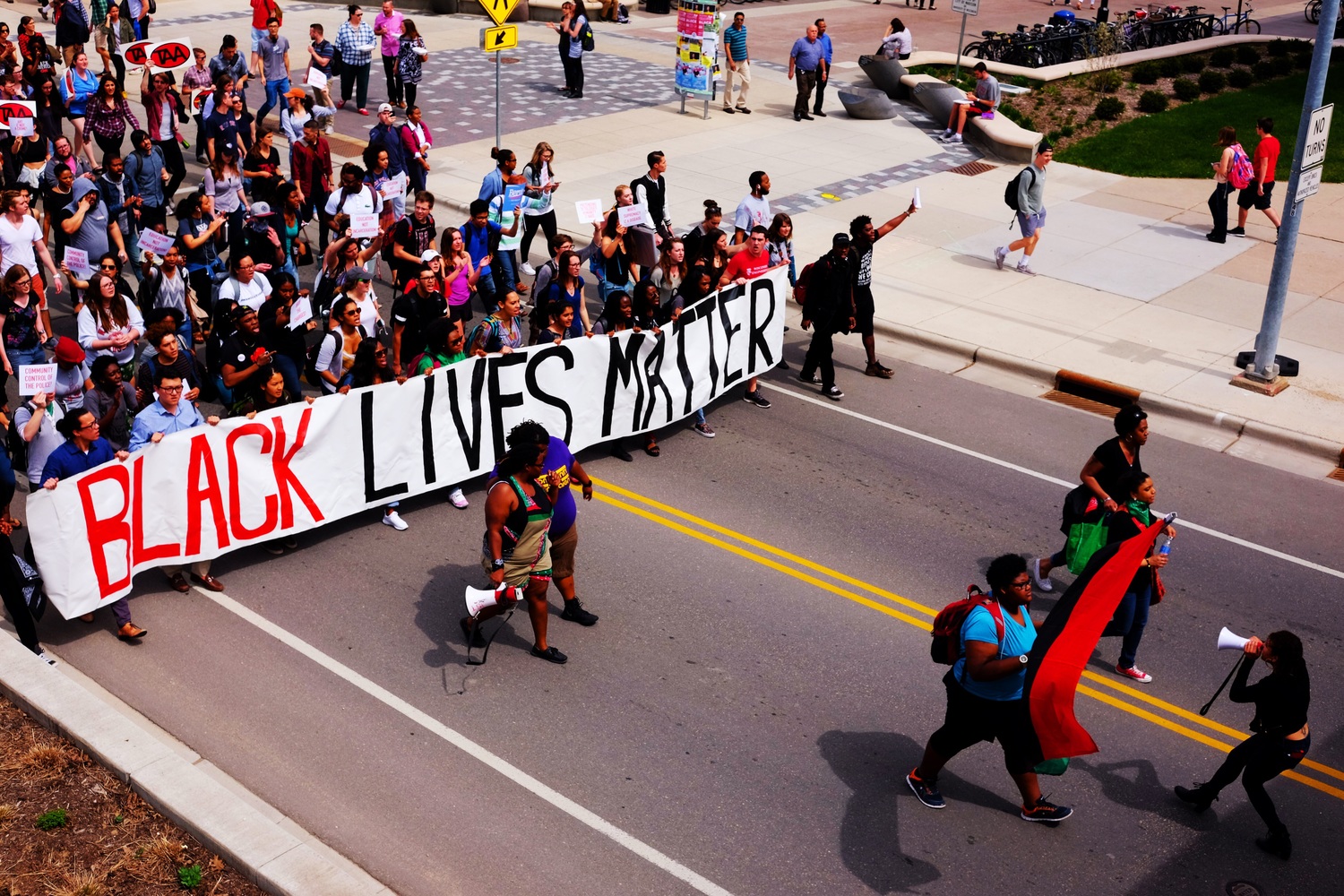 Crossing Library Mall and Bascom Mall.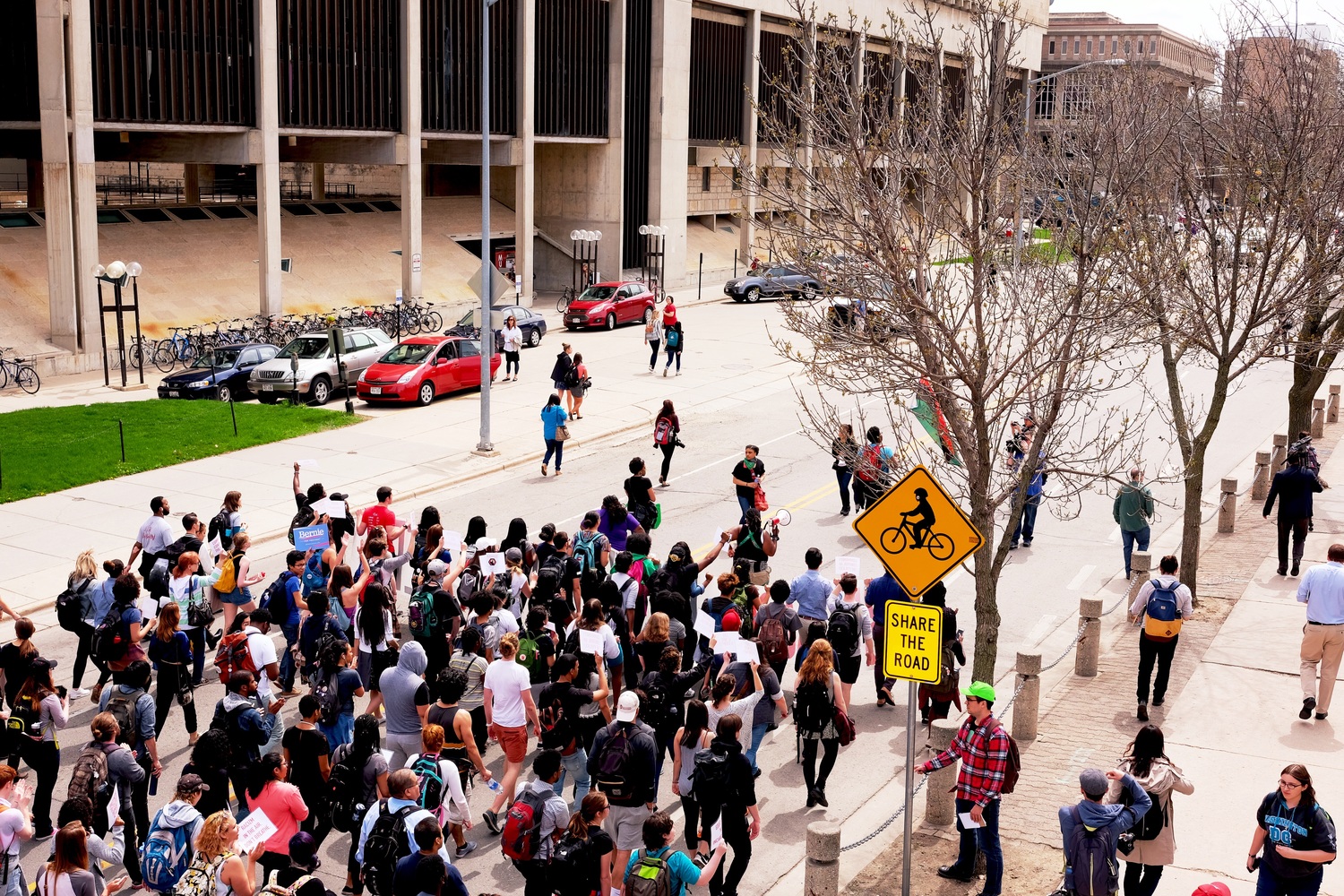 Forward.
education Madison race & ethnic relations University of Wisconsin
---
Previous post
Complicating Veterans Day
I understand some folks — including many of us veterans — are uncomfortable with what has become a day for our society to render unquestioning
Next post
Streaming & Transience
If the utilities providing our water, gas, & electricity suddenly went down without a replacement, we wouldn't expect to be able to flip a switch or